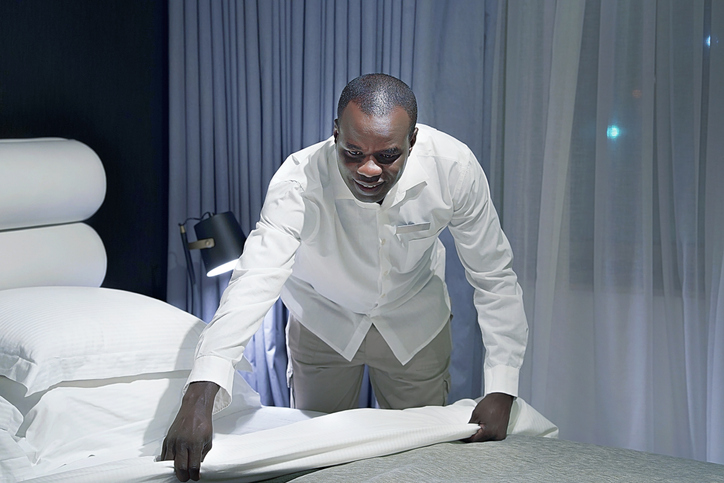 If you're looking for a job as a houseman, you need a winning resume that stands out from the rest. Housekeepers, event coordinators, and hotels all require houseman to do housekeeping and maintenance work. Here are Optimize Your houseman Resume that you can use as inspiration to help you create an impressive resume that stands out to potential employers.
Highlight Relevant Experience – Start your resume by listing your relevant experience in the industry. If you have previous experience in housekeeping, maintenance work, or landscaping, you should highlight that on your resume. This experience shows that you have the skills and knowledge needed to excel in this position. Use bullet points to make your experience stand out and make it easy for hiring managers to read.
Certifications and Education – List any relevant certifications or education that you have completed. This could include OSHA training, janitorial or housekeeping courses, or industry-specific training programs. These certifications show that you are committed to your profession and take your role seriously. Employers want to see that you have the necessary skills and credentials to do the job well.
Emphasize Your Physical Abilities – Houseman work can be physically demanding, so it's important to emphasize your physical abilities on your resume. Make sure to include any relevant skills such as lifting heavy objects, working outside in all weather conditions, or being comfortable working on a ladder. These abilities show that you are capable of handling the demands of the job.
Highlight Your Soft Skills – In addition to your technical skills, your soft skills are equally important. Soft skills include traits such as communication skills, time management, and attention to detail. Employers want to see that you not only have the necessary technical skills, but also the interpersonal skills needed to succeed in a team environment.
Include Keywords – Finally, it's crucial to include relevant keywords on your resume. Employers often use applicant tracking systems to screen resumes, so using keywords related to the houseman job is important. Keywords could include housekeeping, maintenance, landscaping, and inventory management. Make sure to use these keywords in your resume to increase your chances of getting noticed.
When it comes to creating an amazing houseman resume, it's important to focus on showcasing your relevant experience, credentials, physical abilities, soft skills, and keyword usage. Use the above examples to guide you and create a customized resume that highlights your strengths. With a well-crafted resume, you'll be well on your way to landing your dream job as a houseman. Good luck!